Wien, 19. Februar 2018
MIPIM 2018.
ALL SIGNS
POINT TO GROWTH.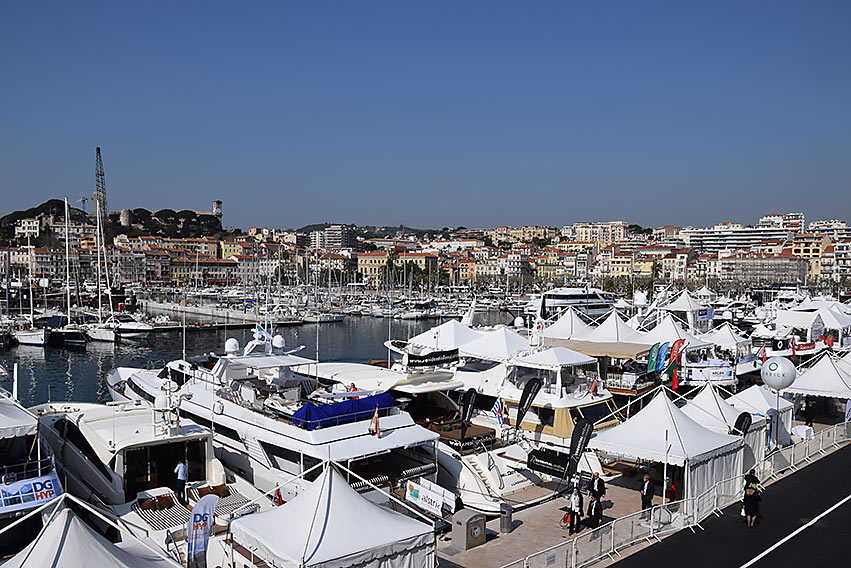 "The World's Leading Property Market", the internationally leading trade show for commercial properties and location marketing, is taking place from 13 to 16 March 2018 and is considered the trend barometer of international real estate markets. No other real estate platform reflects the market so clearly at the beginning of the year – and provides an important impetus for the industry.
Some figures to begin with: 24,500 participants (+ approx. 7%), 3,100 exhibiting companies (+ approx. 16%) from 100 countries (2017: only 90). Though last year organiser Reed Midem was very satisfied with the continuous development of the trade fair after 2008, these figures are a clear signal now: In addition to the fact that the international real estate market remains in a peak phase, MIPIM has consolidated its pole position and has even expanded it in 2018. Despite annually recurring discussions about whether Cannes is the right place and critical voices wondering whether fairs have long been outdated, not only top-class decision-makers meet every year in March but also countries, regions and cities present themselves to a unique extent. There is no trace of trade fair fatigue.
With 22 exhibitors, the AUSTRIA pavilion in the Riviera Hall (stand R7.E2) is no exception. The stand in Austria's colours, red-white-red, has been organised by the Viennese real estate marketing agency pia.pink and is 170 sqm in size. The list of Austrian companies is almost identical with last year's. SIGNA, Raiffeisen International, Arnold Investments and SUPsystem Holding present themselves for the first time at the AUSTRIA stand.
"The longstanding constant presence of our exhibitors confirms our belief that the AUSTRIA pavilion is not only an important platform and a central meeting point at MIPIM, but also contributes significantly to Austria's location marketing in an international environment," says Gerda Zauner, managing partner of pia.pink, about this year's MIPIM.
With more than 5,300 investors worldwide, more than 3,800 chairmen and CEOs, a top-class conference programme and more than 1 million business contacts per day, MIPIM positions itself once again as the most important location fair worldwide and has set a clear course.
For 2019, pia.pink plans a new stand. "The requirements of our co-exhibitors have changed," says Gerda Zauner. -"Whereas at Expo Real, the focus of presentation is on individuality, the industry closes ranks in Cannes and utilises the power of a joint presence. We would like to face this development with an innovative concept for an even stronger communication of Austria as location."
In addition to MIPIM, pia.pink is also the representative for the international retail fair MAPIC since 2018, which will take place in Cannes from 13 to 16 of November 2018. There, too, a small AUSTRIA pavilion is the reaction to the increased interest of Austrian companies.
For pia.pink this perfectly complements the current AUSTRIA portfolio of events. In addition to the successful AUSTRIA pavilions at Expo Real and MIPIM, the duo Birgit Oberwalder and Gerda Zauner will now discover new grounds with much experience in trade fair services.
Birgit Oberwalder, managing partner of pia.pink and organiser from the very beginning, adds: "MAPIC has developed excellently. The retail market is an exciting challenge. However, 25 years ago this was also the case for MIPIM. We are looking forward to being given the opportunity to stage Austria at this very important fair in the future."
MIPIM, 13.–16.3.2018, Palais des Festivals, Cannes
EXPO REAL, 8.–10.10.2018, Messe München
MAPIC, 13.–16.11.2018, Palais des Festivals, Cannes
• Press Release Austria 2018 German - Download
• Press Release Austria 2018 English - Download
---